A Mississippi Law Firm protecting Accident Victim's rights
Since the establishment of the Hemphill Law Firm in 2007, we have maintained a deep commitment to the pursuit of justice for all of our clients. The Hemphill Law Firm will tirelessly work to achieve the best possible outcome to ensure your needs are met and your case receives a favorable outcome. When faced with a legal dilemma it is better to consult an experienced attorney to have your case evaluated.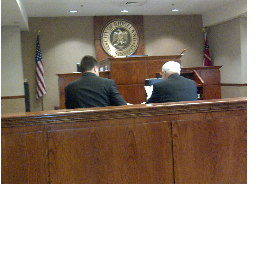 All initial consultations on personal injury cases are free of charge. We do not get paid unless we are successful in securing a settlement or a verdict at trial. We pride ourselves on giving you a comprehensive evaluation of your injury claims. On all criminal cases we will give you a free initial consultation. We take a retainer and charge an hourly fee plus expenses. Our goal is to provide you with quality representation. On all domestic cases, we will give you a free initial consultation. We charge $200.00 per hour on Family Law matters. We provide quality, high intensity litigation services for our clients. A SUCCESSFUL OUTCOME TO YOUR LEGAL PROBLEM IS OUR MISSION!
Consultations & Case Assessments
If you have been injured in an accident because someone or some business acted negligently, we can help! If you are facing family law issues, we can provide you with the rock solid representation you deserve. If you are in need a solid criminal defense attorney, we can help. We stand ready to represent you.
Our firm has won countless cases and achieved numerous settlements that helped our clients with complex legal matters. We understand the difficulties our clients face and go the extra mile to ensure their rights are upheld during some of the most stressful times in life. We strive to
ensure the best result for our clients.
Hiring the right law firm will make or break your legal matter. At the Hemphill Law Firm, our goal is to ensure that we provide you with the solid legal advice and the aggressive representation you deserve. We will get you the recovery that you and your family deserve!
Contact us today at 601-664-1717 to set up an appointment to discuss your case or legal matter. It could be the best legal decision you'll ever make. E-mail me at greg@hemphillllawfirm.net. We are located at 2511 Old Brandon Road, Pearl, Mississippi 39208. We have references available upon request. If you have been injured and are in need of quality representation, call us today!